Our Mission
Help you and your pet enjoy a long fulfilling relationship, and provide the highest and most personal level of veterinary care available, in the comfort of your own home.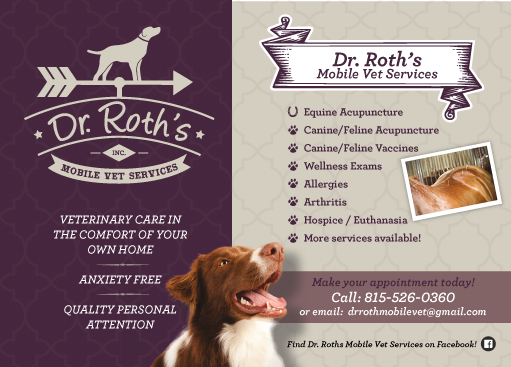 Our Story
Dr. Stacy Roth-Mann grew up in the Kankakee, Il area, she participated in the local 4-H horse shows, judging contests and quarter horse shows throughout the state. Always having a passion for animals and veterinary medicine she obtained her bachelor's in animal science from the University of Illinois in Champaign. In 2006 she graduated from Ross University with a degree in veterinary medicine and finished her clinical training at the University of Illinois coming full circle. In 2014 she obtained her
certification in acupuncture from the Chi Institute in Reddick, FL.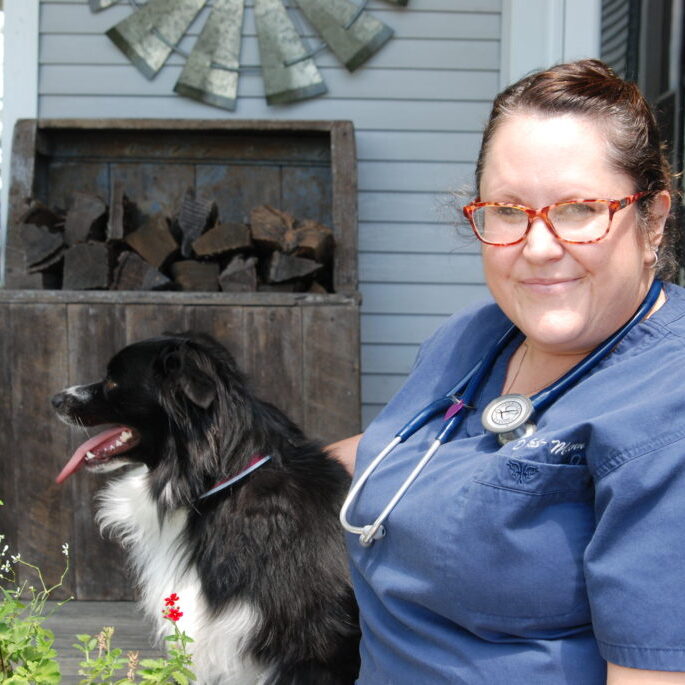 Dr. Stacy Roth-Mann DVM, CVA
General Veterinary, Practice & Acupuncture

For the last twelve years Dr. Roth has worked at Bradley Animal hospital where her main focus was canine / feline medicine and acupuncture, having a special interest in disease treatment and prevention often combining western medicine and eastern medicine in her treatment protocols.
Dr. Roth also has a special interest in equine acupuncture treating horses with musculoskeletal and neuromuscular disorders that can ultimately cause poor performance and training resistance.
Reach out to Dr. Roth...
Want more information about Dr. Roth Mobile Vet Services?