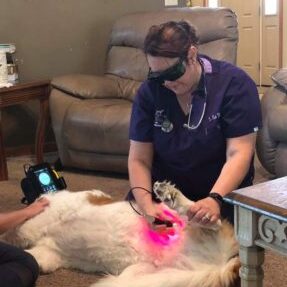 Laser Therapy
Laser Therapy is the use of specific wavelengths of light (red and near-infrared) to stimulate the body's natural ability to heal.  The effects of laser energy include improved healing time,​ pain reduction, increased circulation and decreased swelling. Laser therapy is used to treat Arthritis, Fractures, Joint Disease, Wounds, Disc Disease, Hot spots, Geriatrics, Stomatitis, Post Op Incisions, Dysplasia, Ear Infections, Dentals, Sprains & Strains, and so much more.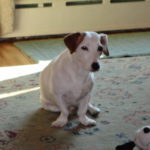 Home Veterinary Care
Dr Roth will examine your pet in the comfort of your own home whether they need a vaccine or aren't feeling well. Eliminating the need to travel or wait in a crowded exam room.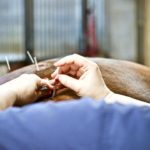 Canine/Feline Acupuncture
Is your pet having a hard time getting up on the couch or trouble trying to stand after laying down. Acupuncture can alleviate that pain/discomfort they are feeling.

Medicine Consults
Itchy skin, vomiting, diarrhea, smelly ears, hair loss, limping, increased drinking and urination are just a few of the things we can treat at home.

Vaccines and Routine Exams
A thorough exam is performed with every vaccine appointment. Further preventative care will be discussed and tailored to you and your pets specific needs.

New Puppy Visit
Whether your pup is coming from champion show lines or from a local shelter, a first step is vet visit. Dr. Roth can check the health of your pet to ensure great start to life.

Geriatric Exams
A checkup can do much to keep up your senior's quality of life. The earlier in the disease process that a diagnosis is made, the earlier treatment can be started.

Vet Hospice
Veterinary hospice care is a unique approach to your pet's end-of-life needs, one that focuses specifically on managing symptoms and maintaining happiness for as long as possible.

End of life service
Euthanasia can be performed not only at home but at their favorite park or sunny spot outside making the transition smooth and pain free surrounded by family and friends.
Do you want to know the cost...
Each patient is unique and in order to provide an estimate we would love to hear more.